Sexism in Song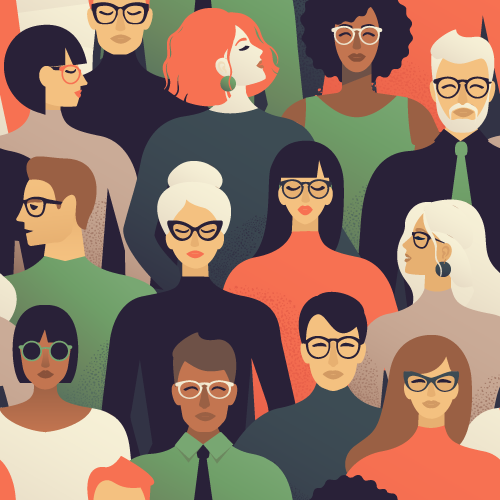 First we need to define the word sexism. From various dictionary sources I can summarize by saying that broadly it means to stereotype by gender or gender roles. It is also used in the context of describing misogyny, dislike and hatred toward women.
Regardless of gender, there's the old saying about "sex, drugs and rock and roll" that is sort of an expectation in the music world, but the extremes in that behaviour have their consequences. That aside, from what I have garnered, over time songs have reflected varying degrees of sexism, mostly towards women. Upon reflection, lots of older songs contain lyrics that range from the dismissive insult or subtle discrimination all the way to more hateful attitudes toward women. In 1970, songs like Todd Rundgren's "We Got to Get You a Woman'" got a pass for lines like 'They may be stupid but they sure are fun' or Mungo Jerry's "In the Summertime" with "
If her daddy's rich take her out for a meal, 
If her daddy's poor just do what you feel". 
T
he examples I will give below are not about the run of the mill break-up "so now I hate you" type of song that has been written and sung about long before recorded music. I'm not talking about Carly Simon's "You're So Vain" or "Caught Out There" by Kelis from the female perspective. Nor do I mean songs like "Your Cheatin' Heart" by Hank Williams or "Cry Me a River" by Justin Timberlake. Some songs are just not very nice and others are more overt in their message. Of course, context is something to keep in mind, as well as the time in history. T
here is a question of whether these songs are actually promoting ideologies or violence or if they are just a reflection of society. Perhaps they are just creative expressions that may be offensive to most but – as in the examples already given – they get a pass because of what decade they are from.
A song that is pro feminism/masculinity should not automatically be deemed counter to its opposite. However, there are songs that cross the line in the minds of many. I'm not an expert on Rap or Hip Hop that is for certain but I also know hateful misogynistic speech when I hear it. While I am not a fan of censorship, I believe there are limits, and if the letter of the law is not broken then it's up to us to stop it. Not by banning songs, but by not listening to them, buying them or supporting the artist. Some may disagree with me on this but listening to an artist that is repeatedly using very offensive lyrics, particularly about the sexaul assault of women, just because they have some other really great more 'PG rated' 
 songs gives licence not only to the artist but the culture it supports. I don't need to repeat any lines, but you'll find that many Hip Hop and Rap artists 
in 
particular 
rely on homophobia, hyper masculinity, misogyny and what is referred to as rape culture in their lyrics. Of course, these genres do not have exclusivity when it comes to being sexist, there are plenty of Country, Rock, Jazz and Blues songs that fall into this category as well. 
Regardless of the genre, promoting violence against women or anyone for that matter is inherently wrong. There are plenty of songs that talk about someone getting shot or stabbed or meeting some form of untimely death. There are sub genres like Murder Ballads which immediately come to my mind as I just talked about the song "Tom Dooley" in my last post. Now, it is one thing to talk about violence in a song, and it's another to promote or support it. In Johnny Cash's Folsom Prison Blues, the protagonist who "shot a man in Reno, just to watch him die" is contrite and has landed in prison much like the "poor boy" in Queen's Bohemian Rhapsody because he's "Gotta leave you all behind and face the truth". For some songs it's very much about the interpretation; many songs are filled with innuendo, euphemisms and other suggestive lyrics. Many are just accounts of events, real or metaphoric. 
I don't much care about the personal lives of the artists I listen to; some of them even went to jail. I suppose we all have our limit as to what we can accept. For example, I and many others of a certain age listened to music from a talented singer named Gary Glitter, until I learned he was a convicted pedophile and thankfully is now in prison. I have not listened to his music since and just last week someone posted a video of his on a Rock music FB page. I reported it and it was immediately removed. I don't want a prize for that but I do want you to think about your choices when it comes to supporting artists. I was never a fan of Michael Jackson so doing without his music is pretty easy for me. Making a mistake is one thing, living or promoting immoral activity is quite another.
Now, there are many songs that are considered to be sexy, suggestive or 'mood music', if you will. Ever listened to Barry White? Nothing wrong with music like that at all. But again, it's all about what crosses the line from romantic to profane and from sexy to derogatory and the creative licence we are willing to permit the artist. This is not a comment on so called 'political correctness' but to me it's about respect. 
There has always been a choice about what we listen to and about how much of the lyrics we really hear and how we interpret them. We all make our own decisions when it comes to music and art as to what we will accept. We can single out many songs looking at the title, theme, message or even just one line. Sometimes we need to consider the 'intent' of the artist's delivery and separate the author of the song from the singer. While researching this I was not surprised to see that opinion varies wildly on this topic due in great part to people's ignorance about what a song is actually referencing. We also tend to attach our own context to a song that has nothing in common with the author(s). 
We also tend to attach a song's meaning to the artist, which for the most part is a bit silly when you consider how many times tunes get covered. The song "Frosty the Snowman" was not composed by the singer but written by Steve Nelson and Jack Rollins and first recorded by Gene Autry and The Cass County Boys in 1950. Since that time the website Secondhandsongs.com has documented 346 versions. I suppose some of those singers might actually believe in talking snow-people but I think it unlikely. I have read many interpretations of what Eric Clapton is trying to say in the song "Cocaine", but as I pointed out in my post 25 of the Greatest-cover-songs-76 to 100 it is not a Clapton original song. When one covers a song it may get a different artistic interpretation but in the end the singer is just parroting the original author. So many times I read from songwriters that sometimes a song is just a song, no hidden meaning, so secret agenda, and they are happy if it makes them money

.

 
Now to some songs that stand out in terms of content – and we can go further than Rap, Hip Hop or 1970s Rock songs.
I just blogged on the Piedmont blues and Sonny Terry who in 1959 rerecorded a 1927 song written by Julius Daniels called Crow Jane Blues that is filled with rage "
And I will snap my pistol, baby, in your low-down face, 
Some here lonesome graveyard be your restin' place".
"Don't Telephone – Don't Telegraph (Tell a Woman)" was written by Al Stewart and Tex Williams, the famous Williams recorded it in 1947 as Tex Williams and his Western Caravan. This song hit #2 on some charts in 1948 and recorded by a few others as well. If the name of the song doesn't  grab you then lines like "Tell a woman and she'll tell the whole darn town" or apparently it's a woman's fault he shot someone… "
a woman done me wrong, a
nd her gossip put me in the county jail".
In 1954 Ray Charles is very happy with his lady in the song I Got a Woman when he says "She knows a woman's place is right there, now, in her home".
The Beatles in the 1965 song,
Run for your Life
with the line, "Well, I'd rather see you dead, little girl, Than to be with another man" and the verse "Let this be a sermon, I mean everything I've said, Baby, I'm determined, And I'd rather see you dead". These lines are quite graphic and while there are a few more in the Beatles catalog it is not characteristic of their style.
I touched on this song in a blog on Paul Anka, it's also from 1970 which was seemly a banner year for sexist lyrics, She's a Lady  popularize by Tom Jones contains the first line
"She's the kind I like to flaunt and take to dinner, But she always knows her place".
There are hundreds more references I could give and some good material I have read anywhere from academic papers, professional journalist and  some quality blogs on the topic. So the songs don't end in 1970 and continue into 2020. I know myself I'll be a bit more prudent in my choices, that won't change the world but it might change me.
1, 2, 3, 4, 5, Image #2

If you like my blog, please consider filling in the 'follow by email' link at the top right hand of the page. Remember to confirm the subscription when you get the first email. Confidentiality is assured unless you are a close friend or family member then all bets are off. While I can compile data from my blog it's not tracking in terms of anyone's identity.  Pass it along to a friend who might enjoy it as well or post it to your timeline on FB. And many thanks as always for reading my blog!
For past blog posts click on the menu at the top right corner.
Edited by Richelle Dafoe